White Label Email Marketing
Bulk/Newsletter + Automation/Drip + Transactional Email for Your Clients
Custom URLs and Logo
Besides hosting the platform on your own agency URL, you can configure a custom domain for each sender to be used for
email link tracking
hosting unsubscribe page
Your clients can manage multiple senders (from addresses), each with their own custom domain.
Customize the Unsubscribe page for each brand by adding a logo and message types (to manage opt-in preferences).
Host BigMailer platform on your own domain with your logo with all references to BigMailer removed.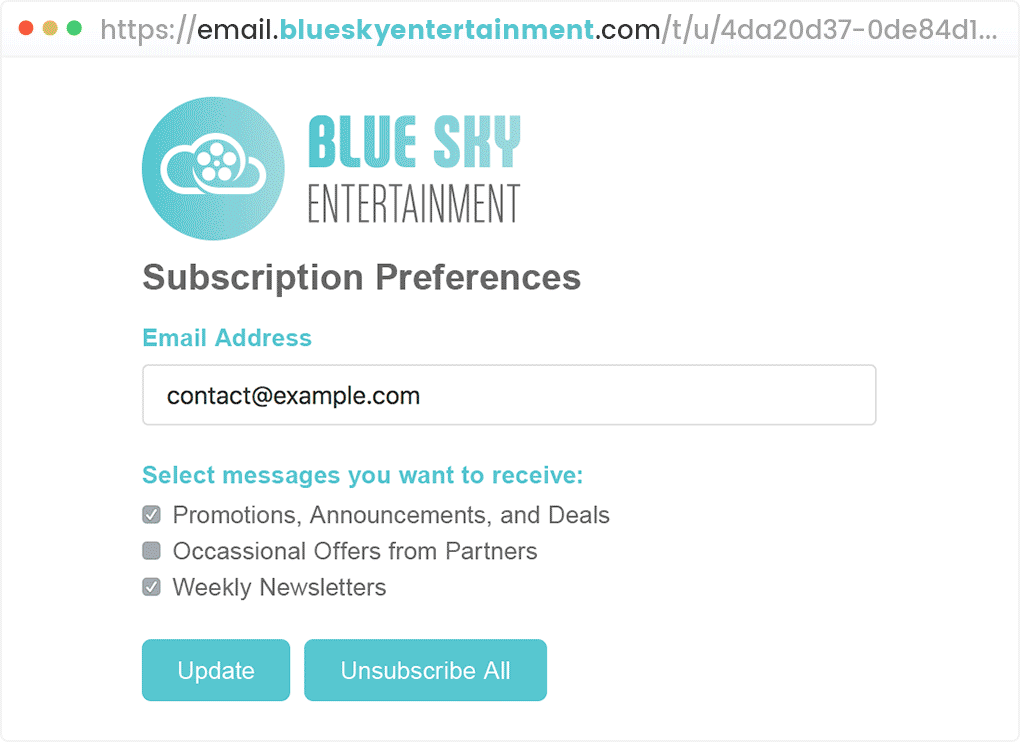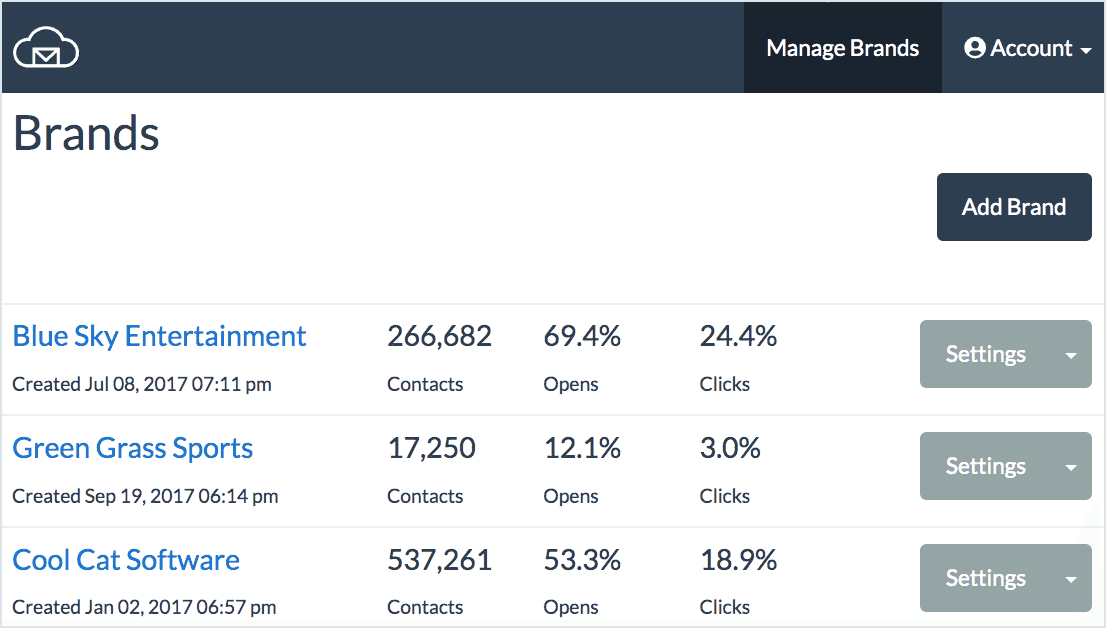 Built-in Brand and User Management
Add unlimited brands to manage from the main dashboard. Everything is organized under brands – lists, campaigns, and forms. Only account settings like users, billing, API keys, and SES integration are managed outside brands by account administrator.
Invite and manage unlimited users/clients with their own roles and permissions.
Your non-admin users can have 2 levels of access: 1) Brand Managers have access to everything within a brand – campaigns, lists, templates, and brand level settings 2) Campaign Managers don't have access to brand settings or Lists (contacts data)
Custom Templates or Drag-and-Drop Builder
BigMailer offers 2 template editors, both allow use of unlimited image hosting:
Classic Editor allows you to load and edit existing branded templates, either via simple editor or change HTML code of the template directly.
Drag-and-drop Editor allows you to quickly build mobile optimized templates.
You can choose to store and share some templates at account level, to be shared between brands.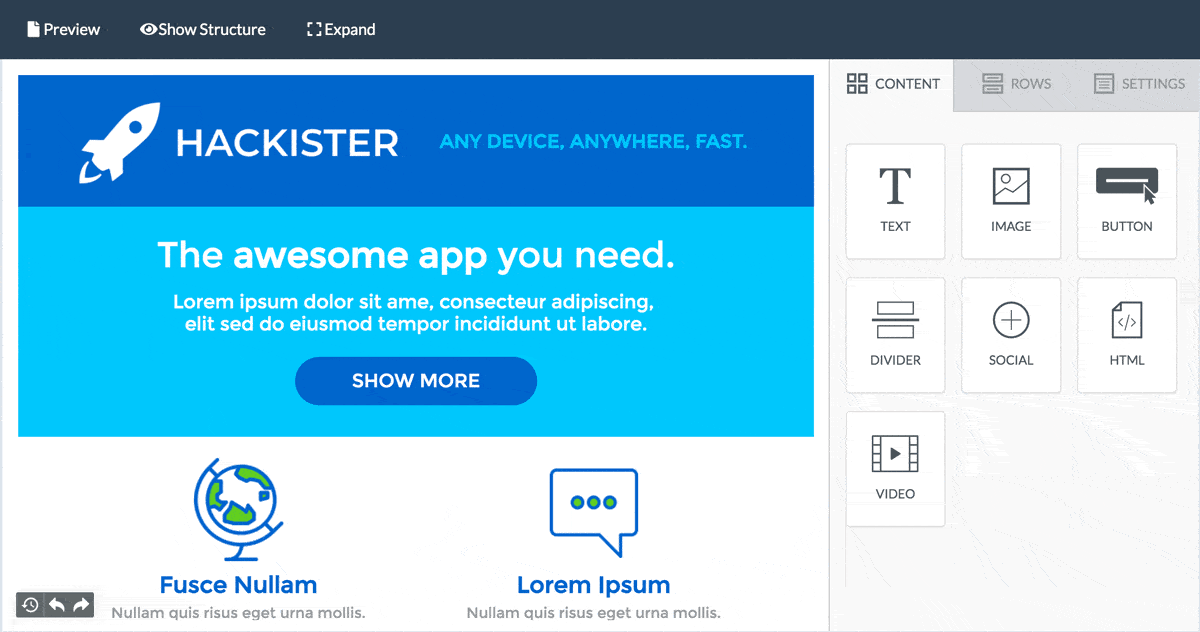 Powerful Solution for Your Clients – Only $1 per 1000 Contacts per Month.