Bulk, Drip, and Transactional Email For Agencies and Developers
Runs on Amazon SES for infinite scale, highest deliverability, and big savings.

A Generous FREE Tier
Store up to 5k contacts & send up to 10k emails/month on a Free Forever plan.
Email Automation
Support for drip or transactional emails via user-defined triggers or API calls.
Custom Senders
UNLIMITED custom Send addresses (with optional DKIM & SPF Configuration).
Unlimited Interest Lists
Define custom interest lists to manage opt-ins and opt-outs per interest.
Segmentation & Geo-targeting
Segment your campaigns on built-in and custom fields.
Built-in Brand Management
UNLIMITED brands and user accounts on all paid plans. Perfect for agencies.
Simple Low Pricing – Only $1 per 1,000 Contacts (First 5,000 Free)
Affordable Email Marketing Service for Everyone
Interest Lists, Campaign Segmentation, and Geo-Targeting. Available on All Plans.
Interest Lists Management
Define interest lists (newsletters, product updates, special offers, etc.) and allow your customers to opt-out from some messages instead of unsubscribing from all your communications. Available on all plans.
Powerful Segmentation
You can segment your lists and campaigns based on any built-in or custom defined columns, including dates (e.g. last login), engagement metrics (clicks, opens) on past campaigns, and location-based targetting.
Location-Based Targeting
When you use Big Mailer sign-up forms or import IP addresses from your customer data, we convert it (we do not store IPs) into 5 location data points that you can use to target your campaigns.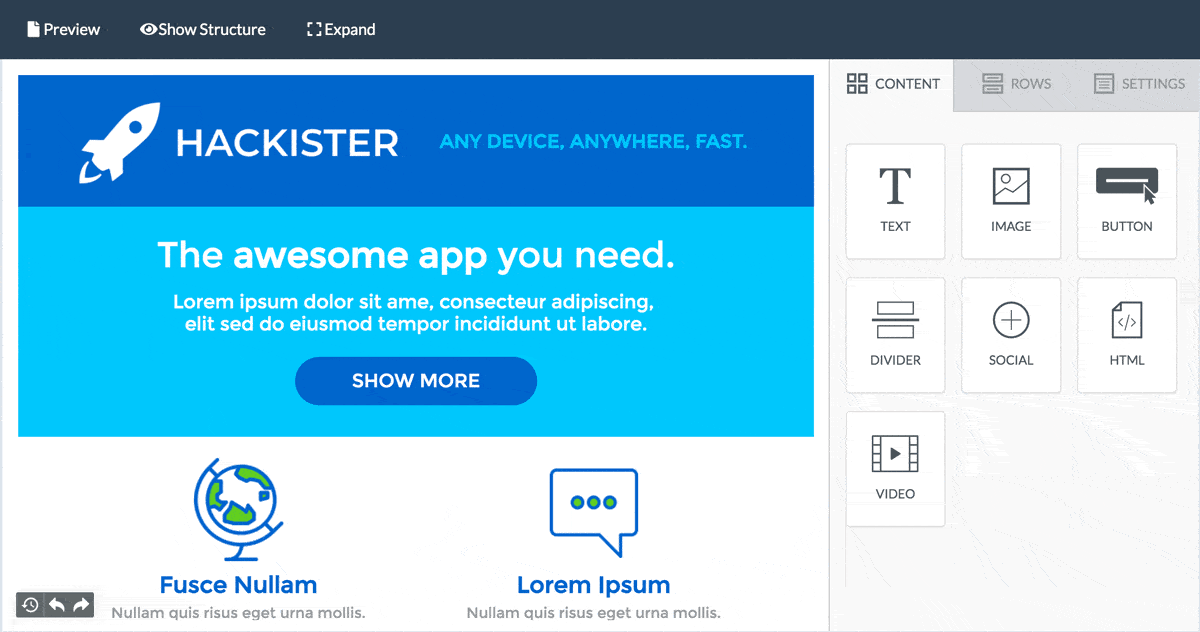 Flexible Email Template Options
Quickly build beautiful email templates that are optimized for mobile screens with our advanced Drag-and-Drop Editor. Start from scratch or use our templates, no coding required. Add rows, columns, thumbnails, video modules, you name it – it's all there.
Upload and edit your own existing templates in our Classic Editor in 2 modes – rich text editing or code view.
Upload and store unlimited images. Choose which templates to share globally across brands. Ideal for agencies.