RSS to email campaign type is a certain type of automation that allows to send bulk campaigns to entire list while being triggered when an update is posted to a specified RSS feed. An RSS to email campaign typically uses an email template that uses items from the new RSS item, like title and description, to customize the email content on each send.
RSS to Email Campaign Schedule
You can schedule RSS Campaign type in BigMailer to be sent on a daily, weekly, or monthly bases. See examples below.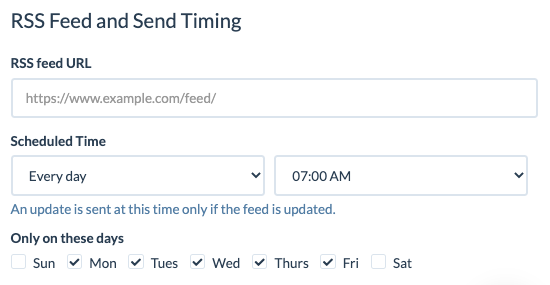 Daily RSS Campaign Schedule
A daily schedule is most appropriate for websites with frequent publishing schedule or sites that send a digest of activity.
You can pick 2 or more days of the week to check for updates. If there is no new item, no email will be sent.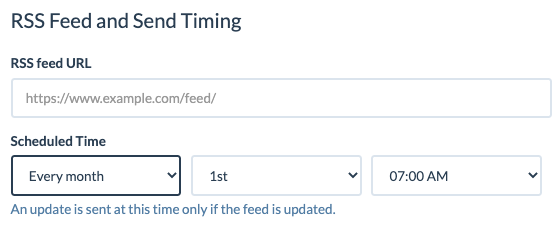 Monthly RSS Campaign Schedule
A monthly schedule can be used for monthly updates, either content or promotions.
With some custom development on your web application side this schedule can be used to send special offers or monthly promotions.
Weekly RSS Campaign Schedule
Just like Daily email a weekly schedule is best for websites or blogs that publish on a fixed weekly schedule.
You can choose a specific day of the week and time of day when an email should be sent.
RSS to Email Template Customization
A typical RSS to email campaign uses a template that pulls in content from the RSS feed item.
Example of an email template for RSS Campaign and UI for adding merge tags into a drag-n-drop template.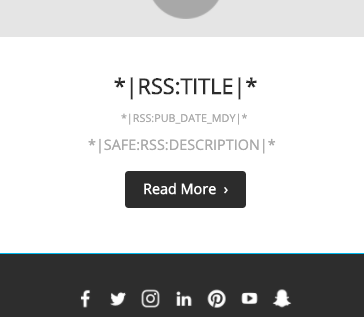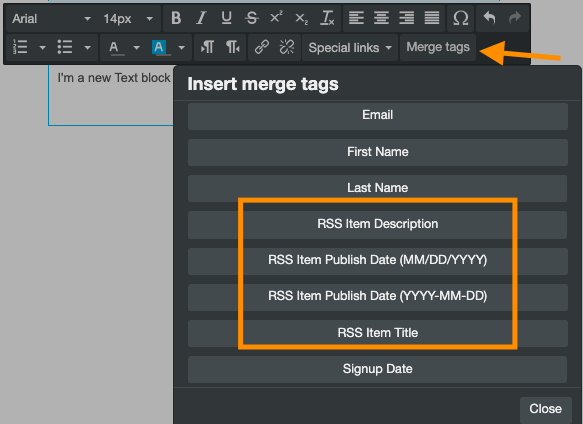 RSS to Email is one of 4 Campaign types supported by BigMailer. Not a BigMailer customer yet? Try it out for free. Looking for affordable alternatives to your current provider? See our Bulk Email Marketing Service Providers comparison page.