Manage all your brands, users, and email campaigns in one place, with efficient workflows for exceptional ROI.
No time limit, no features locked. Paid plans start at $20/mo.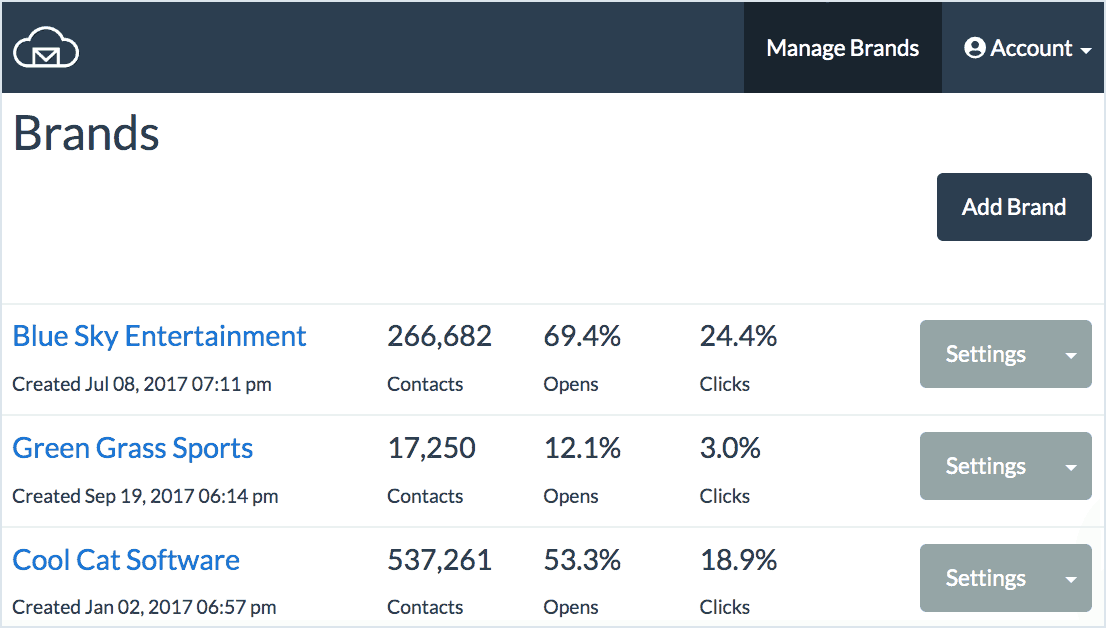 Manage all brands in one place
Add unlimited brands to manage from the main dashboard. Invite team members or clients to manage their brands and control access level with just a few clicks.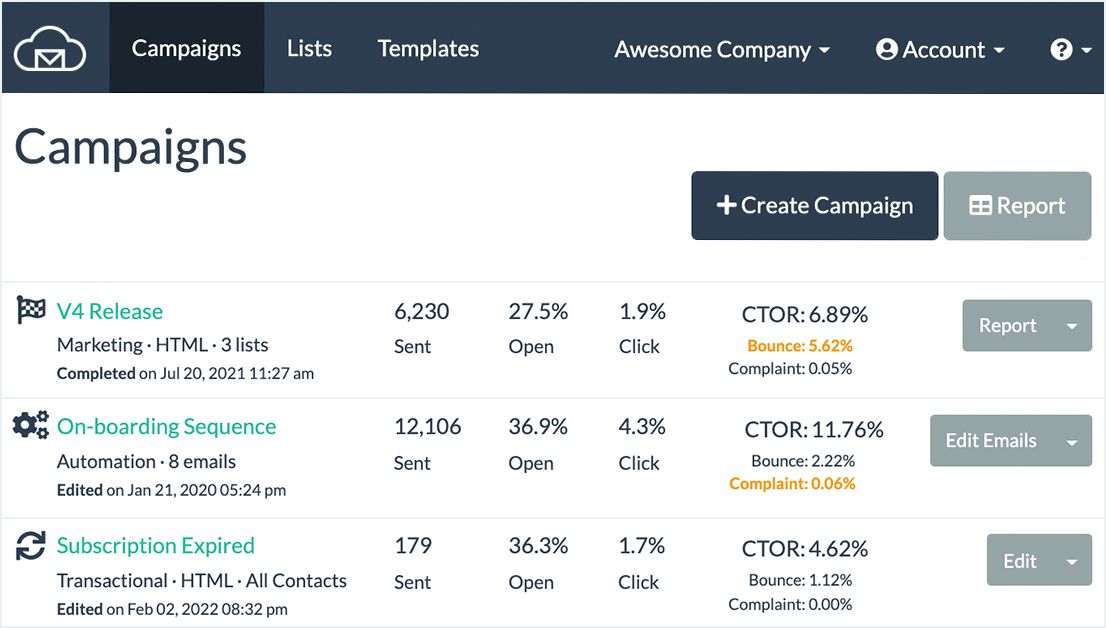 All email types on one platform
Consolidate your promotional and transactional emails on one platform, with a single price point. Leverage unified customer view with real-time engagement based targeting. Manage your sender reputation.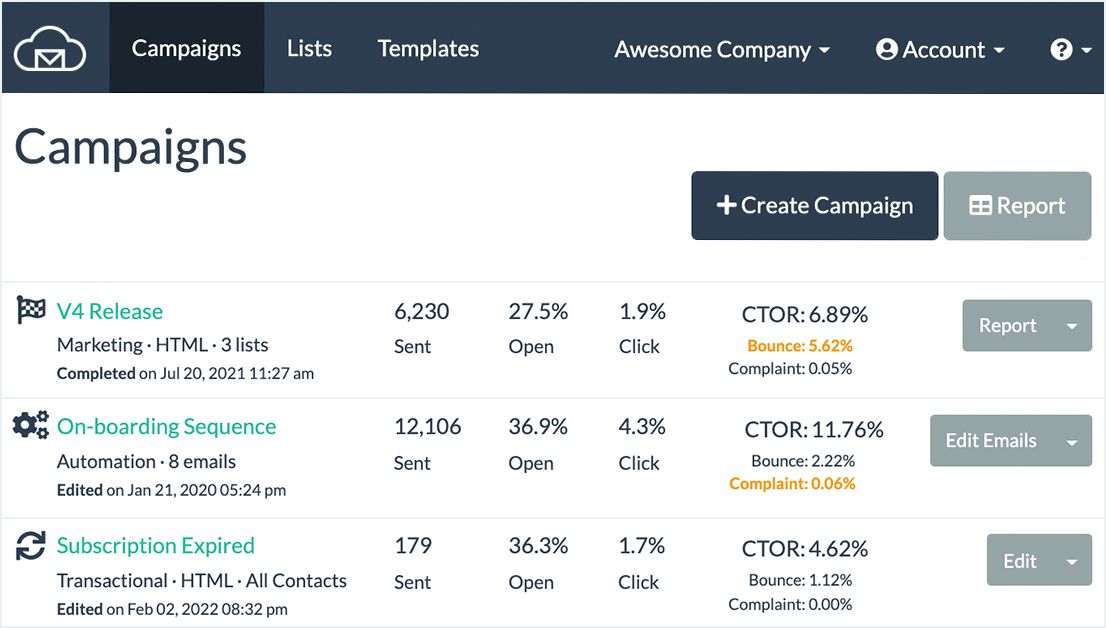 Email templates your way
Bring your existing HTML templates into Classic HTML editor, use our drag-n-drop editor to build mobile optimized templates, or pick and customize a template from our library.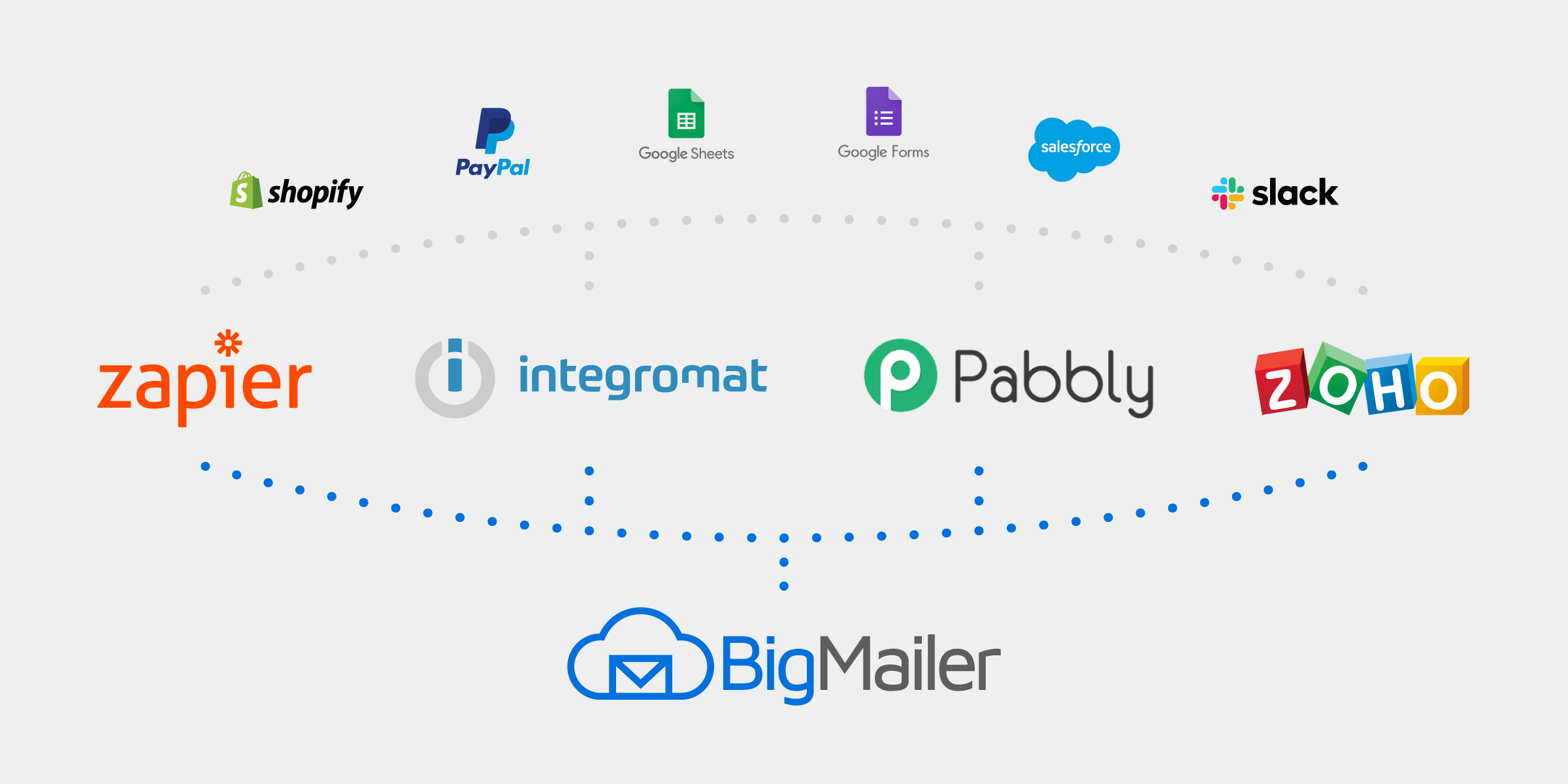 Automate your data flows
Sync up your customer records with hundreds of apps by using an integration with Zapier, Integromat, Pabbly or Zoho. Or use our webhooks to push data into your application.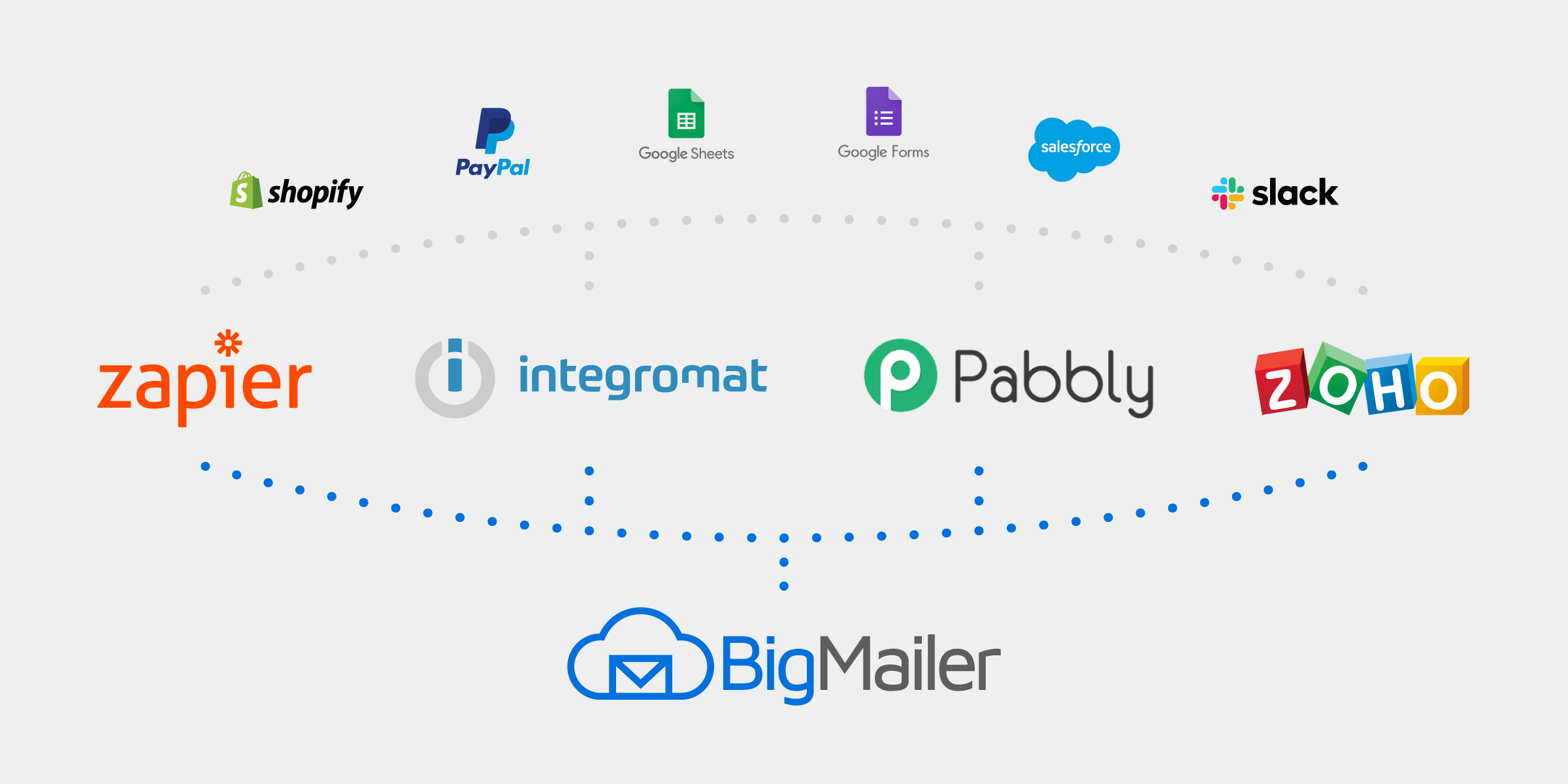 Jason W.
Owner, Small Business
"This has the features I need, it's priced competitively, and the customer support is very responsive and helpful."
Carolyn M.
Product Manager, Online Retailer
"I moved my account from Klaviyo to BigMailer and I'm so happy. Their customer support is the BEST."
Rick F.
Designer, Small Business Owner
"My favorite report feature is the ability to click and re-engage clients with segmentation and suppression lists."
Joe R.
Small-Business
"The pricing structure is extremely reasonable making this a fantastic transition for us from Mailchimp."
Boris K.
Account Manager, Small Business
"Platform is super easy to use. Customer service has been top notch. We already see improvement in email delivery."
Patricia M.
Blogger, Self-Employed
"All my email marketing strategy can be handled by BigMailer. Brands, lists, regular and automated campaigns."
Learn why 3,000+ brands manage their email campaigns with BigMailer.io